Our history
It is thanks to the parents of Mr. Eddy Savoie that this beautiful adventure began…
The early years
The wonderful story of Residences Soleil began with Eddy Savoie's parents, who had moved in with him and his wife Carmelle in their later years. When his father's health took a turn for the worse, Eddy Savoie began to look for a seniors' residence where his parents could live. Though he searched far and wide, he failed to find a retirement residence that met his expectations. Every residence lacked one or more things that Eddy Savoie considered absolutely necessary for people in their golden years: round-the-clock security, delicious food and a wide variety of recreational activities.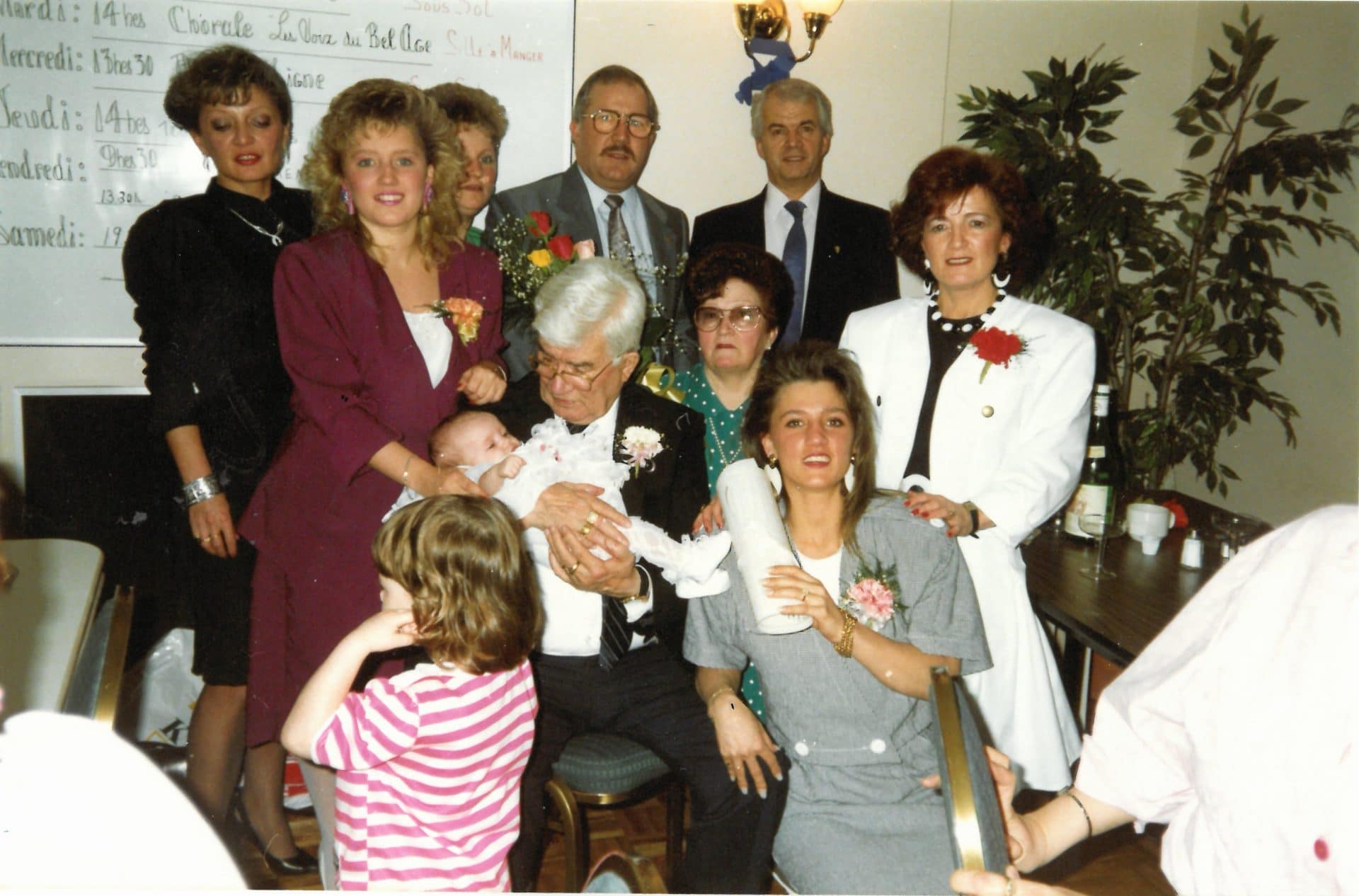 Eddy Savoie, then a building contractor, decided to personally construct a residence that would meet these criteria. He envisioned a place where seniors could safely and happily spend their golden years while continuing to thrive.
The search for the ideal concept
Eddy Savoie and his family travelled throughout Europe in search of the ideal concept, but failed to find exactly what they were looking for. By the time they returned home, the Savoie family had decided to create residences that would suit the specific lifestyle and habits of Quebecers. On November 13, 1988, after having carried out a number of trips, studies and research activities, the concept underlying Residences Soleil was introduced, with the construction of Groupe Savoie's first residence, Manoir Boucherville.
A concept with wings
While the first Residences Soleil residence had initially been conceived with Eddy Savoie's parents in mind, the entire family quickly grew extremely fond of the seniors who had chosen to call Manoir Boucherville home. This eventually led Groupe Savoie to construct more residences, so that a greater number of seniors could enjoy the Residences Soleil lifestyle.
Residences Soleil thus expanded to several cities, but always with a central focus: creating residences, available to persons with varying financial means, that would offer seniors an exceptional quality of life and a wide variety of services.
A radiant name
Why the name Residences Soleil? Eddy Savoie explains: "[Translation] I was looking for a radiant name, a name that would bring to mind the joy and pleasure of a golden retirement. I had a 'eureka' moment one day while driving my car, as I lifted my eyes to the sky and saw the sun in all its splendour. And I knew I had found the name for our residences."
A family business
Eddy Savoie firmly believes in the uniqueness of their family business. By maintaining ownership of its residences, the Savoie family can address residents' actual needs while continuing to enhance their quality of life by making any necessary improvements to the services offered.
Each Savoie family member has an important role in the company:
Eddy Savoie, founder and Chairman of the Board of Directors
Carmelle Savoie, Vice president
Their children:
Nataly Savoie, Executive president
Eddy Junior, Executive president, Construction
Nadine-Coïne Savoie, Groupe Savoie director
Janet Savoie, Groupe Savoie director
At their side, five of thirteen grandchildren, the third generation, are also already involved in the business, which daily:
Katarina-Darkise Marcil, Vice president, Client Experience
Meghan Laberge, Administrative and Financial support
In addition to six great-grandchildren, the family business is assured!
Groupe Savoie's achievements
Tax credit for home support
In June 2000, Groupe Savoie, along with the ARCPQ (now the RQRA, Regroupement québécois des résidences pour ainés), obtain the creation of a tax credit for home support for persons aged 70 years or older.
Exclusive Residences Soleil programs
Aware that some seniors may have financial restrictions, the Savoie family also created unique programs exclusive to Les Residences Soleil. For example, once Residences Soleil residents turn 90 and have been living in the same apartment for at least 10 years, they will no longer be subject to rent increases. In addition, upon reaching the age of 100, a Residences Soleil resident who has been living in the same apartment for at least 10 years will no longer pay rent.
Groupe Savoie is continually looking for new ways to improve the well-being and quality of life of people in their golden years.
And there's more!
In only a few years, Eddy Savoie, with the help of his family, succeeded in building the largest family business in its sector in Québec. Groupe Savoie is constantly expanding, by designing, developing, building, operating and retaining ownership of a growing number of seniors' residences. Eddy Savoie is also personally active in a number of social causes and humanitarian organizations.
Residences Soleil's current success was made possible by the Savoie family's love for seniors and their personal approach to business.
Congratulations to Groupe Savoie and may Residences Soleil have a long and splendid life!